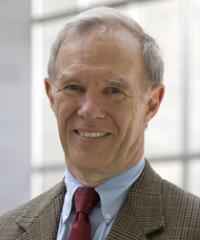 Arthur K. Wheelock, Jr.
Curator of Northern Baroque Painting, National Gallery of Art;
Professor, Department of Art History and Archaeology, University of Maryland, College Park
Arthur K. Wheelock Jr. is curator of northern baroque painting at the National Gallery of Art and professor of art history at the University of Maryland. Wheelock, who has lectured widely on Dutch and Flemish art, has also written extensively Dutch and Flemish art, including Perspective, Optics, and Delft Artists around 1650 (1977); Jan Vermeer(1981); Vermeer and the Art of Painting (1995); Dutch Paintings of the Seventeenth Century (1995); Flemish Paintings of the Seventeenth Century (2005).  He has also organized a number of major exhibitions over his career, including Johannes Vermeer (1995); A Collector's Cabinet (1998); The Public and Private in the Age of Vermeer (2000); Gerrit Dou: Master Painter in the Age of Rembrandt (2000); Gerard ter Borch (2004); Amorous Intrigue and Painterly Refinement: The Art of Frans van Mieris (2006); Pride of Place: Dutch Cityscapes of the Golden Age (2009); Gabriel Metsu, 1629-1667 (2011); Communication: Visualizing the Human Connection in the Age of Vermeer (2011); andElegance and Refinement: The Still-Life Paintings of Willem van Aelst (2012).  Wheelock is the recipient of a number of honors, such as his appointment to Knight Officer in the Order of the Orange-Nassau by the Dutch government (1992); recipient of the Minda de Gunzburg Prize for the best exhibition catalogue of 1995 (Johannes Vermeer) (1996); and named Commander in The Order of Leopold I by the Belgian government (2006).